Owls to Eagles: Hawk Ridge and Northern MN in Winter March 10-15, 2022
When:
March 10, 2022 – March 19, 2022
all-day
2022-03-10T00:00:00-06:00
2022-03-20T00:00:00-05:00
Join Hawk Ridge Bird Observatory and the Hawk Migration Association of North America for an immersive late winter/early spring birding tour based out of Duluth, MN! Birders and nature photographers will engage with the boreal forest and Lake Superior region, as expert guides, Frank Nicoletti and Josh Haas, provide excellent views of Northern specialty bird species and the techniques and tips for capturing images of these hard-to-find birds. Proceeds from this trip helps support the raptor research and education of both HRBO and HMANA!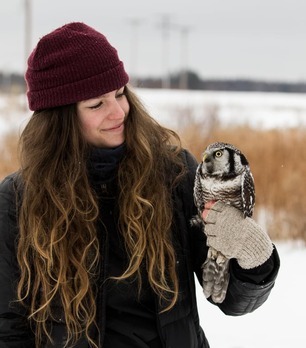 The expansive bog lands, boreal forests, and Lake Superior shorelines of Duluth, MN, and environs, offer a uniquely accessible opportunity to see specialty birds of the northern climes in winter. We hope to see Great Gray, Snowy, & Northern Hawk Owls. We will also target Black-backed Woodpecker, Pine Grosbeak, Evening Grosbeak, and all three common grouse species, Sharp-tailed, Ruffed, and Spruce. If conditions line up, it also could be an excellent trip for irruptive winter finches (crossbills, redpolls), gulls (Glaucous, Iceland), waterfowl (Long-tailed & Harlequin Duck) and more! Hannah Toutonghi will also present on her exciting Northern Hawk Owl Project graduate research on one of the evenings!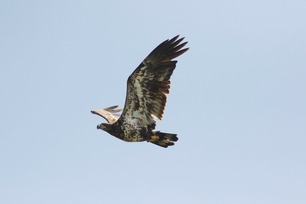 The tour will also occur when spring migrants return, so both Bald & Golden Eagle and other migrants will be on the move at the Hawk Ridge spring site, the West Skyline Hawk Watch. An average of 25,000 raptors migrate through each March-May, and a record 1,076 Bald Eagles were counted there in ONE day in March of 2019! The days will be filled with exciting birding adventures with an itinerary for each day dependent on birds and the weather conditions. For more details on itinerary and registration, please click HERE. We hope you can join us for this special trip!